Script to Screen: Deadpool 2
Saturday, October 13, 2018 / 2:00 PM - 5:00 PM (PDT)
Screening Format: SONY 4K DIGITAL PROJECTION (120 Minutes)
With Rhett Reese & Paul Wernick (Screenwriters/Executive Producers)
Director: David Leitch


Starring: Ryan Reynolds, Josh Brolin, Morena Baccarin, Julian Dennison
Deadpool 2 (2018) follows the wisecracking mutant mercenary Deadpool (Ryan Reynolds) as he returns in this fourth-wall-piercing, subversive sequel. On his meandering road to redemption, Deadpool gathers a team of fellow mutant rogues to protect a young boy with supernatural abilities (Julian Dennison) from the ruthless, time-traveling soldier Cable (Josh Brolin).
The Script to Screen series was delighted to welcome Screenwriters/Executive Producers Rhett Reese and Paul Wernick, who joined Pollock Theater Director Matt Ryan for a post-screening discussion.
Please note that this Q&A has distorted sound due to technical difficulties. 
We hope you can still enjoy the Q&A despite the imperfect sound.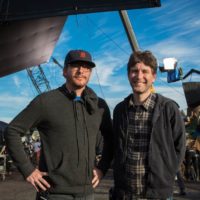 Screenwriters/Executive Producers Rhett Reese & Paul Wernick
Writer-Producers Rhett Reese and Paul Wernick have been partners since 2001. They wrote and executive-produced Twentieth Century Fox's Deadpool, starring Ryan Reynolds.  The 2016 superhero action-comedy is the highest grossing R-rated movie of all time ($783M).  Deadpool was nominated for Best Picture (Comedy or Musical) at the Golden Globe Awards and won the Critics' Choice award for Best Comedy.  Reese and Wernick also earned a Writer's Guild nomination for Best Adapted Screenplay.
Reese and Wernick subsequently co-wrote and executive-produced Deadpool 2, which became the third highest grossing R-rated movie of all time ($738M).
Next up for Reese and Wernick will be Six Underground, an original action-adventure the pair wrote and is executive-producing for Skydance and Netflix.  Michael Bay is directing Six Underground for a summer 2019 release.
Upcoming Reese Wernick projects include Cowboy Ninja Viking, with Chris Pratt attached to star, Clue, with Ryan Reynolds producing, and Zombieland 2, with the original cast set to return.  The pair is also executive-producing Wayne, a streaming series for YouTube Premium, to be released in 2019.
Reese's and Wernick's first feature collaboration was Zombieland, which they wrote and executive-produced for Columbia Pictures in 2009.  Zombieland scored a 90 percent on Rotten Tomatoes and became one of Hollywood's highest grossing zombie movies ($100M+).
The two also wrote G.I. Joe: Retaliation (2013), starring Dwayne Johnson, Channing Tatum, and Bruce Willis, for Paramount Pictures, and Life (2017), starring Ryan Reynolds and Jake Gyllenhaal, for Sony Pictures.  Joe went on to gross nearly $400M worldwide.
Reese's and Wernick's initial collaboration was in television, creating, writing, and executive-producing The Joe Schmo Show for Spike TV.  The series drew Spike's highest-ever ratings.  Joe Schmo was named to numerous Best Of lists, including TIME Magazine's Top 10 TV Shows of the year and Entertainment Weekly's 50 Best TV Shows Ever on DVD.  Reese and Wernick followed up with Joe Schmo 2 and Invasion Iowa, a high-concept comedy hybrid starring William Shatner.
Reese has written movies for Pixar Animation Studios (Monsters, Inc.), Walt Disney Feature Animation (Dinosaur), and Warner Brothers (Clifford's Really Big Movie), among others.  Wernick has produced several network reality shows.  He won three Emmy awards for his work in news.
Reese and Wernick met in high school in Phoenix, Arizona.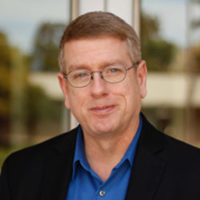 Moderator Matt Ryan
Matthew Ryan has been the Pollock Theater Director since the theater opened in October 2010. He created and hosts the Script to Screen series, which has welcomed prestigious guests such as writer/director/producer Jordan Peele (Get Out), writer/director Damien Chazelle (Whiplash), screenwriters Emily V. Gordon and Kumail Nanjiani (The Big Sick), and writer/director/producer David Mandel, actor Tony Hale, and actress Julia Louis-Dreyfus (VEEP).
Ryan oversees the Pollock Theater Internship, which offers industry-level experience in live multi-camera television production and event planning. TV shows produced by students through this program have generated 15.1 million online views on the UCTV broadcast cable station.
This event is sponsored by the Carsey-Wolf Center, the Department of Film & Media Studies, and the Scott Frank Fund for Screenwriting. 
Script to Screen
The Script to Screen series examines the screenplay and its transition to the screen from the perspective of writers, directors, producers, editors, and actors. The Pollock Theater connects artists to our audience of aspiring production students, and Guild & Academy Members. Our Q&As transform into a television show that airs on the UCTV cable station. The series is hosted by the Pollock Theater Director, Matt Ryan, and co-produced by the Pollock Theater student staff.